An Interview with Amanda Forsyth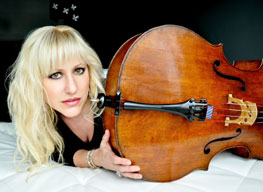 Hannah Nepil speaks to Amanda Forsyth, lead cellist of Canada's National Arts Centre Orchestra, ahead of their collaboration with the RPO at the end of the month.
There's a matter-of-fact quality to Amanda Forsyth's voice when she says, 'it was the worst and best time of my life.' The Canadian cellist is describing the run-up to the 2011 world premiere of A Ballad of Canada, the last piece ever composed by her father, Malcolm Forsyth. He was suffering from pancreatic cancer at the time and had been told he had two months to live. 'But he lived for nine and the reason was that he had this premiere and he wanted to be there. And he was. Somehow he managed to get, with his oxygen tanks, to Ottawa,' Forsyth recalls.