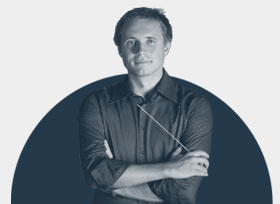 • The Royal Philharmonic Orchestra (RPO) appoints Vasily Petrenko as its new Music Director to lead the Orchestra into its next artistic chapter, strengthening its position as one of the world's great orchestras in London, across the UK and internationally.
• Vasily Petrenko's 2021 arrival will launch the RPO's ambitious plans for its 75th Anniversary Season.
• Expansive role of Music Director recognises the artistic leadership he will bring to the Orchestra, both on and off the podium and within the communities the RPO serves.