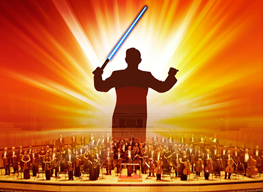 ON: YORKSHIRE MAGAZINE
When you host a John Williams concert, choosing which tracks go into the running time is a tricky choice.
Obviously, the main themes from Star Wars, Superman, Jaws, ET, and Raiders of the Lost Ark are high on the list. As are Harry Potter and Jurassic Park. It's the sort of track list you'd find on 'Now That's What I Call John Williams' Greatest Hits'.