Domingo Hindoyan: a global ambassador for music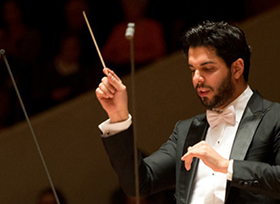 If music is a universal language, then what better musician to make it than one who is genuinely a citizen of the world? Domingo Hindoyan is such a person. The violinist and conductor was born in Venezuela to a Venezuelan father and Syrian mother. He trained in Europe and today lives in Switzerland with his Bulgarian wife, the opera singer Sonya Yoncheva.
"I am a musician of the world but it comes at a price – endless hours spent travelling!" he says.