Eric Whitacre: inspirations and striving for authenticity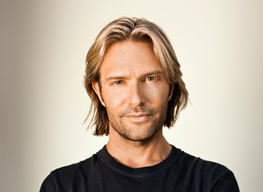 Ahead of our feast of orchestral and choral works with composer Eric Whitacre on Wednesday 31 May at the Royal Albert Hall, journalist Hannah Nepil uncovers the Grammy Award-winner's musical style and preparations for his new work.
Skyping from his Los Angeles home at some ungodly hour in the morning, Eric Whitacre immediately turns his smooth charm on full beam. "Why don't you start by telling me about you?" he says, flashing his Colgate smile. It takes a while to bring the composer-conductor round to the more pressing topic: his upcoming gala performance, conducting the Royal Philharmonic Orchestra.