An interview with John Rutter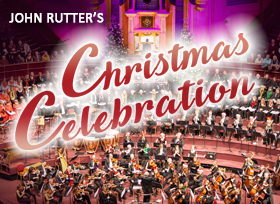 This December we're delighted to share the stage with the nation's most prominent choral composer, John Rutter. Of course, there's no better way to get into the Yuletide spirit than attending John Rutter's popular Christmas Celebration, full of festive fanfares and your favoiurite sing-along carols!

We caught up with John between busy rehearsals to ask him some quick questions about the concert and why this is a Christmas tradition that must not be missed!