Neil Chandler of Fairfield Halls talks to John Evans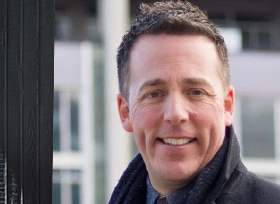 The Royal Philharmonic Orchestra and one of its oldest friends renew their long relationship next month when the orchestra, conducted by Gianluca Marciano, performs at the newly refurbished and reopened Fairfield Halls in Croydon.
The concert, featuring Bruch's Violin Concerto No.1 performed by Francesca Dego, Beethoven's Symphony No.3 'Eroica' and the overture to Rossini's The Italian Girl in Algiers, is on Saturday 12 October. It marks a triumphant return for the RPO as it celebrates the start of what promises to be an exciting new chapter in the story of the town's famous venue.
In fact, the RPO's relationship with Croydon dates back to 1946 when it gave its first concert, under founder Sir Thomas Beecham, at the town's Davis Theatre. Sadly, in 1959, the theatre closed and later that year was demolished. Fortunately, it wouldn't mark the end of Croydon's bustling cultural scene for just three years later, in 1962, Croydon's magnificent Fairfield Halls opened and the RPO's association with the town was revived, an association that has been maintained ever since.
It's in the context of this close relationship between hall and orchestra that, one weekday afternoon, I manage to track down Neil Chandler, artistic director of the Fairfield Halls. It's no mean achievement since for the past two and a half years he's been busily occupied with architects, designers, builders, local government and, most importantly, the local community helping to deliver a revitalised venue that will do Croydon, and the region it serves, full justice.